📌 Passionate about retail and e-commerce, specializing in digital customer engagement, CRM and mobile apps. Hands-on mentality, technical affinity, results-oriented.
Entrepreneurial, Freelance & Advisory
Wohllebe & Ross Publishing
My latest project is Wohllebe & Ross Publishing: Together with my business partner Florian, we want to offer aspiring scientists from all over the world the opportunity to publish their work in open access format. In this way we want to actively contribute to making the scientific knowledge generated worldwide more accessible. Furthermore, we offer scientific advisory services in the fields of consumer research, politics and society.
We are currently setting up the first journal for this purpose – the International Journal of Applied Research in Business and Management (IJARBM).
In the future, further journals, but also the organisation of scientific conferences and the publication of books are to follow – wherever possible and sensible as open access.
With my knowledge of the use of digital technologies, I support the Greenbaker Foundation as a member of the advisory board. The foundation certifies bakeries that consistently align their business activities with the goal of sustainability as defined by 17 UN Sustainable Development Goals.
Salesforce Marketing Cloud - Consulting & Sparring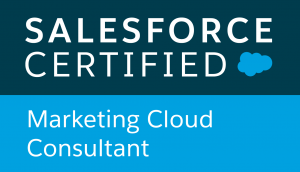 When I became a "Salesforce Certified Marketing Cloud Consultant" in early 2017, I published my study notes here. Since I am no longer employed in the field of marketing cloud consulting, I advise advertising companies and help CRM and IT consultants in all questions concerning the Salesforce Marketing Cloud.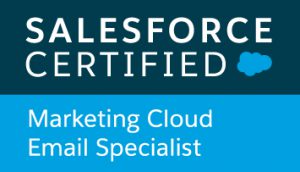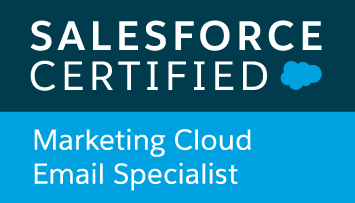 This concerns especially the initial setup and implementation, the connection to existing systems and the realization of marketing automation plans. I work with my customers flexibly in different modes – depending on how I can help best.
Digital Marketing Freelancing
Since many years, starting already during my bachelor studies, I support companies in digitization and digital marketing in particular. My service portfolio includes strategic consulting, 360° online presence, coaching & sparring as well as data protection and privacy. Most of the collaborations exist since many years, trustingly and flexibly. My clients are companies from the travel & leisure, IT & software consulting and publishing industries.