Doctor of Philosophy (Ph.D.) in Management and Organizational Sciences
Research focus: Consumer interactions with mobile apps and push notifications in particular
Master of Science (M.Sc.) in E-Commerce
Master thesis: Factors influencing buying decisions on B2C online marketplaces
Lectures (i. a.): Business Intelligence, Smart Data, IT Management, Business Models in E-Commerce, Concepts of Database Technologies, Programing, Web Analytics, Online Marketing
Bachelor of Arts (B.A.) in Business Administration
Bachelor thesis: Logistics as critical success factor in e-commerce
Focus: E-business and digital marketing
Electives: B2B Marketing, Empirical Methodologies
Dedicating myself to a specific topic in a profound way, constantly and over and over again - that is what I had to learn. One of my former professors at HSBA gave me the tip that a doctoral program might be just the right method for me to do so.
In the following you will find my publications so far. In addition to the most important meta data of the publications, I have also summarized some of the most important statements below each entry.
List of publications is updated continously.
Since 2018, I have been engaged in academic teaching at various universities. My teaching activities include lectures and guest lectures, seminars and tutorials, and supervision of bachelor and master theses. I have experience teaching onsite, virtually, and as video on demand; in German as well as in English.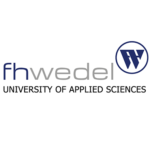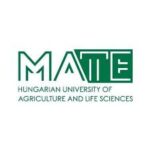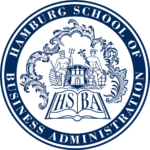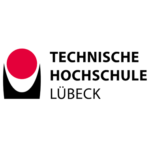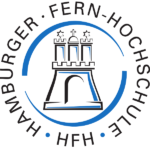 Wohllebe, A., Hübner, D.-S., Radtke, U., Podruzsik, S. (2021)
Recommending A Retailer's Mobile App – Influence Of The Retailer And The Mediating Role Of Push Notifications
2021 International Conference on Interactive Mobile Communication Technologies and Learning (IMCL), International Association of Online Engineering, Thessaloniki, Greece
Wohllebe, A. (2021)
Mobile Apps in Retail: Usage Frequency Before, During, and After the SARS-CoV-2 Pandemic
2021 International Conference on Interactive Mobile Communication Technologies and Learning (IMCL), International Association of Online Engineering, Thessaloniki, Greece
Wohllebe, A. (2021, March 03-05)
Mobile Apps in Stationary Retail: Assessing the Theoretical and Practical Relevance of Features and Developing a Typology – Insights Into the German Market
15th International Conference on Economics and Business (ICEB), Sapientia Hungarian University of Transylvania, Cluj-Napoca, Romania
🔗 Corresponding Conference Proceedings
Wohllebe, A. (2019, November 14)
How Max Roser's 'Our World In Data' Contributes to Raising Awareness and Combating Climate Change
International Conference on Sustainable Economy and Agriculture (ICSEA), Kaposvár University, Kaposvár, Hungary
🔗 Corresponding Paper
Profiles on professional and academic networking platforms: